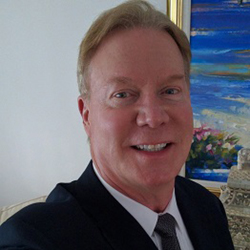 Realtor Associate | Linda A. Gary Real Estate
Linda A. Gary Real Estate
201 Worth Avenue
Palm Beach, FL 33480
Email Phone: 561.655.6881
About Howard
Howard D. Talks has lived in Palm Beach and has been in the real estate business for 32 years.
He is involved in both Residential & Commercial Real Estate in Palm Beach. Howard has been the owner and Developer of three (3) Worth Avenue properties (since sold) one being Cartier Jewelers with a few adjoining stores next to it. Another Worth Ave. property he owned and developed was the 10,000 square foot building where Brooks Brothers and other stores are located. The 10,000 square foot building was build in only 92 days.
Howard has brokered the sale of seven transactions on Worth Ave and may other residential and commercial properties in Palm Beach. He has been involved in over $100 million in lease transactions in Palm Beach.He has built homes up to 10,000 square feet and has the knowledge and experience to help clients find a home that will be right for them.
Howard was also the Founders and Board Member of a publicly traded small cap NASDAQ financial services company which did real estate mortgages and one division became a bank.