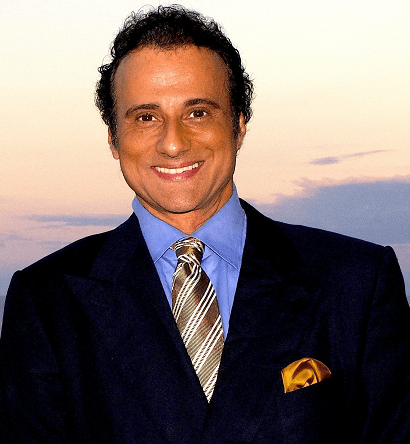 Realtor Associate | Linda A. Gary Real Estate
Linda A. Gary Real Estate
201 Worth Avenue
Palm Beach, FL 33480
Email Phone: 561.655.6881

About Ingvar
Ingvar Estrada was born in Rome, Italy and subsequently moved to Palm Beach County where he has been a native since 1968.
Ingvar's extensive experience began in Real Estate in the 1990's as a Realtor in Palm Beach County with Castles By The Sea, Boca Raton and WCI Realty Inc., Coral Springs as well as Fairfield Communities Inc. Fort Lauderdale, Florida.
Ingvar, brings his inside knowledge of the Palm Beach Real Estate Market and lifestyle to each and every transaction.
He is dedicated to both the pursuit of elegance and quality unique to our exclusive Palm Beach Island and the special needs of it's elite clientele.
Ingvar will guide you through the process of home acquisition and - sale with expert representation and enthusiasm stemming from his understanding and inside knowledge of the Palm Beach Real Estate Market.
Education:Palm Beach State State College / Florida Atlantic University
Interests: Ingvar is a highly respected classical tenor in the Palm Beach, art scene and performs his favorite operatic arias for foundations and fundraising events to support his favorite charities.
Ingvar's Testimonials
Dear Ingvar, I just wanted to thank you for being such a terrific guide to the ins and outs of Palm Beach Real Estate. I appreciate the time that you have spent educating me about your market and listening to my needs. You are a terrific resource for anyone planning to move to Palm Beach, Florida. In addition, I'm so happy with the Portal system that you provided for me. You know how to get it done! I will keep you posted as soon as I'm ready for the big move.
Alexandra Lauren
This is a recommendation for Ingvar Estrada, licensed Real Estate agent. He is a reliable and hard-working individual.
Beatrice Cayzer, Palm Beach Socialite Author
My name is Victoria Schrafft and I am the daughter of Palm Beach resident and The Dowager duchess and Queen Socialite of Palm Beach, Brownie McLean. I grew up on the Island of Palm Beach and lived there since the 1950's. This letter is regarding Mr. Ingvar Estrada, a unique and wonderful man that has been like a son to my mother since the late 1980's and my special friend for years. I'm honored to recommend Ingvar Estrada as a Palm Beach Realtor. [...]
This letter is in reference to Mr Ingvar Estrada, Realtor with Linda A. Gary Real Estate of Palm Beach. Ingvar Estrada and Linda Gary worked with me on one of my former Palm Beach Residences and were nothing short of astonishing and a great pleasure to work with. Mr. Estrada was most accommodating in his professionalism and was a total charming gentleman in the process. I highly recommend Mr. Ingvar Estrada as a knowledgeable and consummate Palm Beach Realtor that is refined, elegant and [...]