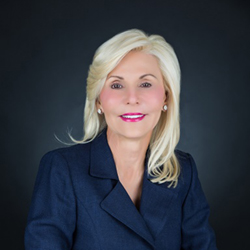 Broker | Linda A. Gary Real Estate
Linda A. Gary Real Estate
201 Worth Avenue
Palm Beach, FL 33480
Email Phone: 561.655.6881

About Linda
Broker, Linda Gary, thrives on working with clients to find them their perfect home, condominium or any real estate that they may be looking for.
My success of 40 years is credited to my diligence and persistence in finding my clients exactly what they want. I have sold several clients 6 to 7 properties on the island of Palm Beach. "I call it the progression of life. Everyone goes through stages in life. One couple bought a small condo then a larger condo then a house then a larger house and then back to a condo. It all depends on where they are in their life as to what their needs are and what they are looking to buy or rent."
"I am proud that I have clients who have been so loyal to me. The best part of this business are the friends I have made from real estate, of whom, I may never have met".
"I am fortunate to live and work in such a fantastic place as the Island of Palm Beach".
"If I can help you, please feel free to contact me any time"!
Linda's Testimonials
Very helpful. Made house hunting a pleasure. Love our home. Thanks to Linda A. Gary.
Mike Bell
She was terrific. I consider her a friend as well as a Realtor.
Stephen E. Myers
6 years ago we both met Linda Gary in beautiful Palm Beach and at once got along very well with her. As a person she is extremely kind, honest, patient as well as strong in difficult or tricky situations. With her large office on Worth Avenue she is extensively connected to specialists in Real Estate, Banking and Law. Linda helped us to understand the Florida Homes and Real Estate Market. With her never ending joy of working we visited for sure around 90-100 properties before we finally [...]
Gerald and Isabelle Herz
She's a lovely person. Fortunately I'm still here, but if we ever were to sell, I'd call Linda.
Paul Fireman